Zafferamisù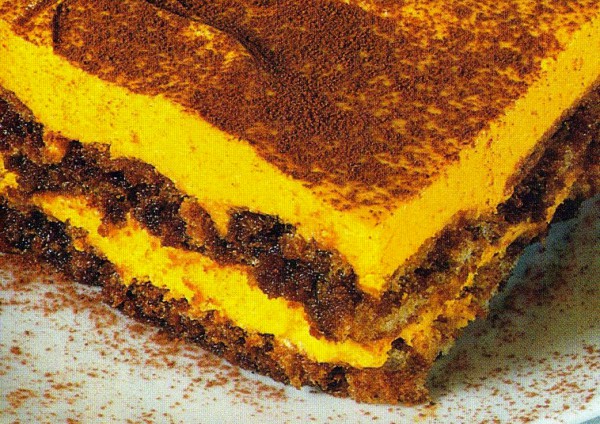 Ingredients:
For 4 people
250 g. mascarpone
2 eggs
4 tablespoons sugar
Zafferano Collina d'Oro (4 threads)
coffee (1 coffee from 4 persons)
1 box pavesini biscuits
cocoa
---
Preparation:
In a bowl, whip the egg yolks with the sugar until they become a smooth paste. Dissolve the saffron in a little warm milk and add it to the cream. Add mascarpone and gently pour the egg whites previously whipped, then mix together.
Soak the Pavesini biscuits in the cold coffee and sugar, and then arrange them in layers in a baking dish. Put a generous amount of cream on each layer, until all the ingredients are covered.
Sprinkle cocoa on the last layer and refrigerate for at least 3 hours.
Recipes you might be interested in: