Mango pudding and saffron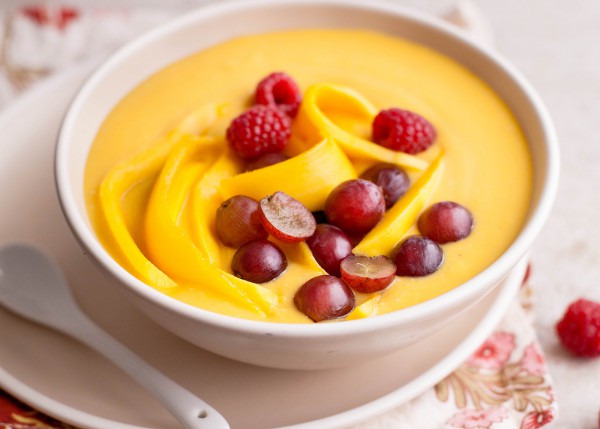 Ingredients:
For 6 people
1 ripe mango of about 300 g, currants 250 g, raspberries 250 g
1/2 dl fresh cream
Zafferano Collina d'Oro (4 threads)
300 g of sweetened condensed milk
---
Preparation:
Pour the cream into a saucepan, heat slightly, add it in the saffron and mix well.
Turn off and let it cool for a few minutes. At this point, add condensed milk. Wash, peel and remove the core of the mango. Cut it into pieces and mix it with an immersion blender until creamy smooth and get homogeneous.
Add the mango cream to the mixture of cream and condensed milk, stir well with a wooden spoon.
Pour into six cup glasses and place in the freezer to rest for at least an hour. After an hour, transfer them in the refrigerator. Serve them in glasses and decorate with currants and raspberries.
Recipes you might be interested in: